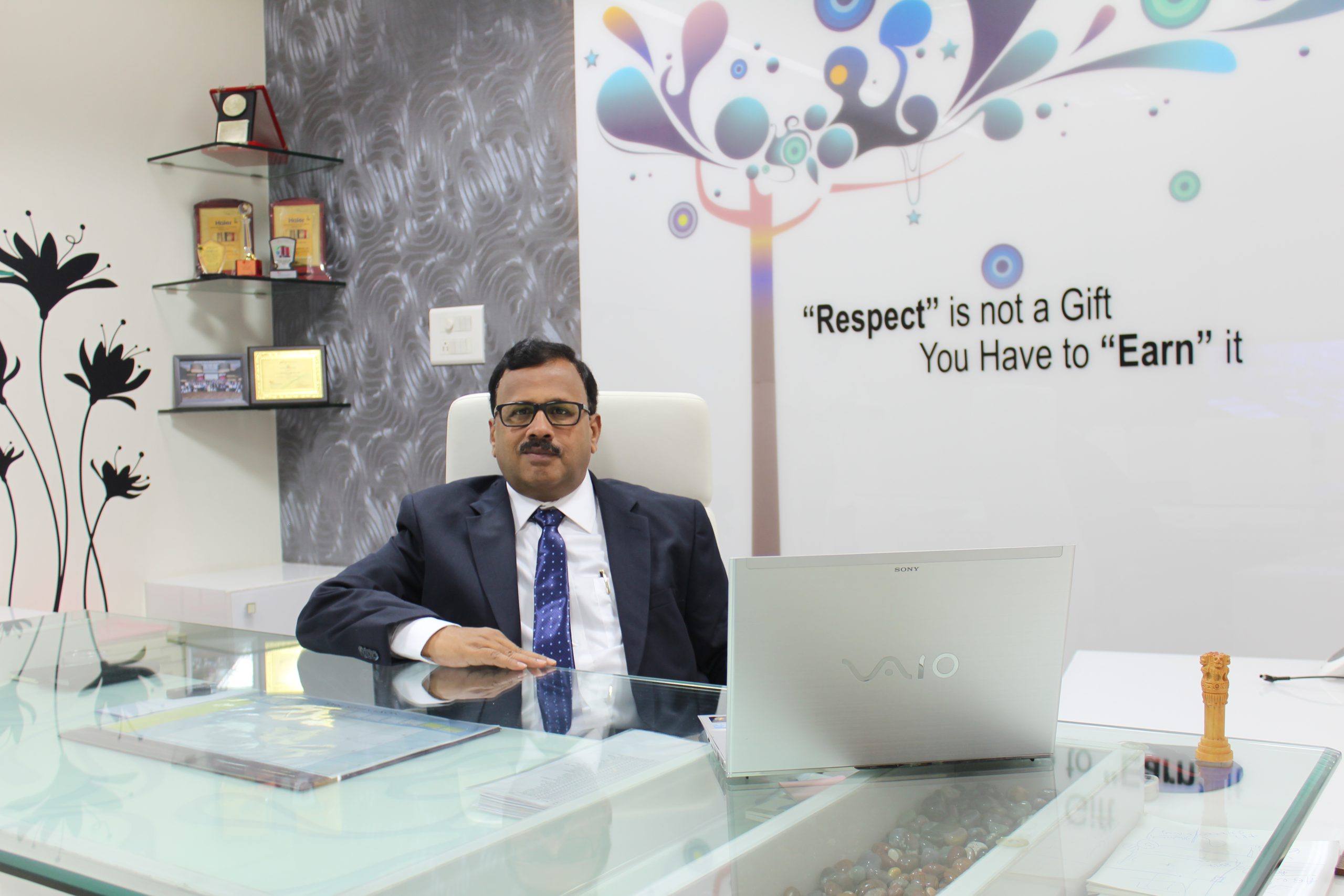 It has been more than two decades that Kale group has been a preferred supplier by choice for its Customers. It is with their trust in us that we have a market share of more than 80% in roll bond evaporators and we are a single source supplier to majority of our Customers. For the organization, for my team and for me - Customer always comes first. Our working style, our values and our policies are all centered towards 100% customer satisfaction and delight. Year on year, my team has always upgraded itself in all aspects, be it productivity improvement, quality up gradation and swift new product development. From part manufacturing, we have also ventured into complete product manufacturing. Our machinery, powder coatings and assembly line set up is as per International standards and has strengthened our customers' confidence in us.

A strong organisation is the one where transactions are transparent and easily traceable. At Kale group our focus has always been the same - clean, transparent and ethical working. We have developed systems and check points for all statutory requirements, along with inventory control on the shop floor. Our Inventory is controlled by MRP, and purchases are made only from the data generated by the system. It helps us maintain a healthy cash flow, which in turn builds our trust and strong relationship between our suppliers and business partners.

We have to innovate and change for our own survival. At Kale group there has always been a culture of accepting change and embracing new ideas, with an ultimate aim to satisfy our customers to the fullest. With a solid base and experience of 25+ years from the first generation, for me (as a second generation entrepreneur), there are many exciting challenges which my team and I have humbly accepted. We are aggressively moving towards a digital working culture, helping us to analyse data from our system and be agile in decision making to serve our customer the best. Infrastructure upgradation to be at par with the latest technology helps us be competitive in the market - both in terms of cost and quality. Our goal is to be a complete product manufacturer in air conditioning and refrigeration sector, and create a strong base not only in India, but at an International level. I am thankful to my strong team who has always supported me in accepting any change for the overall growth and benefit of the organisation.

A strong organisation is always built by a strong, reliable and dynamic team. At Kale group we always have a focus on appreciation of performance, talent recognition and knowledge upgradation. Our well defined policies and standard operating procedures for all departments have made us a system driven organisation. I believe, my team and I have a huge responsibility to support our staff and manpower which would inturn help the organisation to serve our customer. Continuous trainings, amendments in policies as and when needed and being agile in our working helps us be a strong support system for our people.
If everyone is moving forward together, then success takes care of Itself!